Hiclone Fuelsaver
Hiclone is a simple non-moving and maintenance-free device made of stainless steel, which fits inside the air filter housing of a carburetor or in the air induction hose on EFI, turbo, LPG or diesel engines. Which creates a swirling cyclone or tornado like effect to the airflow into the intake manifold and combustion chamber of any engine.
Hiclone has No moving parts and will therefore out last the life expectancy of any engine.
Hiclone requires NO engine modifications and NO chemicals.
It is for these reasons that we offer a lifetime warranty and an unconditional 30 days Money-back guarantee.
Link to Hiclone fitting page
Save Fuel and More Power
Does your car use all the fuel you pay for? NO. Any fuel you don't use is the money you wasted.
Do the Car Manufacturers Use Hiclone Fuelsaver swirl technology?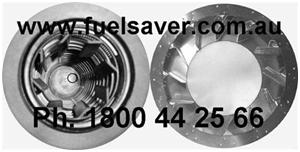 They do, and have done so for years. On the left is the technology used by Mercedes Benz on their current model cars. On the right is our original Hiclone design.
Hiclone Fuelsaver has been on sale in Australia since 1989, and is the only fuel saving system to be copied by car manufacturers, the new generation of Direct Injection Petrol engines from companies like VW, Mazda etc, rely on Swirl Technology for their combustion process.
Hiclone Fuelsaver is a non-wearing part, which will never need replacement, or maintenance and it will not harm new car warranties; there is a law, which prevents vehicle manufacturers from doing so. We do supply new car dealers, who sell Hiclones to their new car customers.
In 1998 Nissan introduced the ZD30 3.0L TD engine with 2 swirl valves at the entrance of the inlet manifold.
In 2002 Toyota Europe had 6 swirl flaps installed on the local 1HD 4.2L TD engines in an additional spacer block between the inlet manifold and cylinder head. Since 2004 Toyota now have 8 swirl valves in the inlet manifold on the 1KD 3.0L TD engines.
In 2011 Audi, VW & Porsche have dramatically improved the economy of their new 3.0L V6 TDI by up to 1.5L/100km or 15%. In the inlet manifold there is now a single central swirl flap that swirls the air in the combustion chamber for efficient combustion, particularly at low engine speeds. The new single flap replaces the individual swirl flaps in the intake ports of the already efficient previous engine.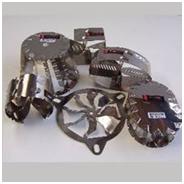 Mercedes V6 fitted with swirl technology has 18% more power than the previous engine. The economy has also improved from 12L/100km to under 10L/100km, a 2L/100km or 17% fuel saving (figures from Govt. tests printed in "Car" and "Wheels" magazines).
Subaru got 10% more economy and more power from their WRX in 2000 by fitting valves in their inlet runners to create a greater swirling of the intake charge in the combustion chamber ("Wheels" magazine).
Hiclones swirling effect makes fuel particles finer and allow up to 85% of the fuel to be burned, as opposed to about 60% in the best of conventional systems. This means you can travel further on the same amount of fuel. Hiclone supplies a more even mixture for every cylinder. This on LPG vehicles would help to protect the valves.
Hiclone maximizes the airflow and gathers fuel to the center of the air stream, then rapidly moves it to the combustion chamber preventing the adhering of particles to the wall of the intake system. Swirling fast-burn, near-complete combustion increases power output.
Hiclone has No moving parts and will therefore out last the life expectancy of any engine.
Hiclone requires NO engine modifications and NO chemicals.
It is for these reasons that we offer a lifetime warranty and an unconditional 30 days Money-back guarantee.
Link to Hiclone fitting page
What is your car?
Carburettor Engines
These engines generally have the highest fuel wastage, due to the distance the fuel has to travel prior to combustion. The Hiclone carries the fuel in the centre of the airflow, away from the sides of the manifold, to the combustion chamber.
We claim 15-20% fuel savings, but some old cars have achieved figures higher than 35% fuel savings.
Link to Hiclone fitting page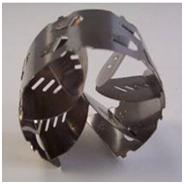 Diesel Engines
By increasing the swirl in the combustion chamber, to over three times the swirl the engine can ever naturally generate, Hiclone reduces the smoke from incomplete combustion by 50%.
Fuel savings on a new engine will be 5-10%, and on an older engine 10-20%. It is also common for customers to install extra Hiclones to non-turbo vehicles as well. On our "More Economy" page there is the "4X4 Australia" magazine test on a 4.2L Toyota diesel. They achieved 17% with one and 23.5% fuel savings with two Hiclones fitted. Link to Hiclone fitting page
Electronic Fuel Injected Engines (Petrol & Diesel)
By using sensors like Air Flow Meters on the inlet and O2 sensor on the exhaust, the engine's ECU will match the air/fuel ratio and create a new fuel map. The ECU will need time to re-learn (about a week) this is why dyno shops who test products by doing one run without, and one run with any product don't know how to use a dyno on an EFI car (as proven in the "Street Commodore" magazine test on our "More Power" page). You will use less fuel to achieve and maintained the same speed. A second Hiclone will give a further increase in airflow. Link to Hiclone fitting page
Turbo Engines
For Turbo vehicles we suggest installing Hiclones in two locations.
The first Hiclone is installed near the intake manifold; after the Turbo or intercooler; to improve combustion and economy.
The second part is installed near the air filter, before the Turbo. This part helps the Turbo Impellor to spin, reducing Turbo lag, bringing the boost in around 400-500rpm earlier.
It is also possible to install extra Hiclones in power or economy positions to further improve the vehicle. We have a lot of customers with up to 6 Hiclones installed on one vehicle. Link to Hiclone fitting page
LPG & CNG (Gas) Engines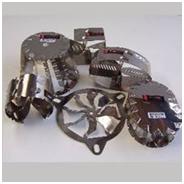 The biggest problem for gas engines (incl Petrol and Diesel conv) is in standard form the gas mixture and airflow delivered to each cylinder is not even. This causes increased heat and wear on the engines, even the upper-cylinder lubricant has only reached a few of the cylinders. New gas systems now use multi-injectors to try and solve this problem. But even though they now deliver the same amount of gas to each cylinder, the poor design of the factory inlet manifold does not deliver the same amount of air to each cylinder, so the same problem still exists. Link to Hiclone fitting page
Hiclone was designed to deliver an even mixture and better airflow pattern to each cylinder. Which is why most people comment on how smooth and quiet the engine becomes after installing our product. Hiclone is the most effective gas mixer available and large gains have been achieved with Hiclone on these engines. Some people argue that gas and air mix naturally because they are both gases, but this is the same as saying that oil and water mix well because they are both liquids.
Vehicles optimised for gas only will save 5-10%, and up to 20% fuel savings for vehicles converted to gas (Dual Fuel). A 4.2L Carb engined Patrol achieved 17% fuel savings, and a BF Falcon with factory straight gas went from 15L/100km to 11L/100km. For older mechanical gas systems, the mixture must always be checked after installation, and it best to set the mixture to be slightly rich.
Link to Hiclone fitting page
Hiclone has No moving parts and will therefore out last the life expectancy of any engine.
Hiclone requires NO engine modifications and NO chemicals.
It is for these reasons that we offer a lifetime warranty and an unconditional 30 days Money-back guarantee.

When Does Hiclone Not Work?
Why does the same part work on one car and not work on another same model car? The reason is normally related to Air/Fuel ratio or engine tune. Hiclone increase's airflow at all times by up to 21%. The only time Hiclone can't work is when there is a mechanical, electrical or fuel system problem. This means the engine is un-able to match the air/fuel ratio to the increase in airflow generated by the Hiclone product. If you add a lot of products to a car to increase airflow through the inlet or exhaust, at some point you will need to add more fuel to match (eg: in the UK if you fit a sports air filter to SU carbs you need to use richer needles). But this can be fixed. This is also why the first Hiclone usually saves more fuel than the second; it has access to the most un-burnt fuel. It is also why we offer the 30-day money back guarantee, so you have the choice to either have the problem fixed and save more money, or get your money back.
The rule is that any engine is only as efficient as the amount of fuel it can completely burn per combustion stroke and convert into power (torque), the more air per combustion stroke, with the correct air/fuel ratio, the bigger the bang and the right foot spends less time on the pedal. Ordering Hiclone for your car.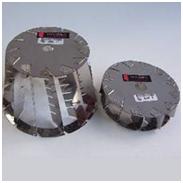 Beware! There are a few copies of Hiclone now!
The original invention is always the best because the people who designed it, researched and developed their product. These days any product can be copied, but a copy does not mean the copier understands what they are making. For example, many companies now make cyclonic vacuum cleaners, but only the original Dyson Vacuum cleaner does its job so well that it does not need any extra filters.
Beware! there are a few copies of Hiclone now, some even illegally using the Hiclone name. Most of them come as a flat strip of metal with the shape of the vanes cut into it. You very scientifically, bend them out with your fingers (the metal is very soft and flexible), you roll it into a circular shape, then push it in your air hose. All of these copies share one thing in common; all the vanes are only supported at one end. And with the pulsing of the airflow from the engines individual cylinders, causing the unsupported vanes to bend backwards and forwards. This causes metal fatigue at the bend, which is why in some early photos their parts have a sharp 90deg bend, and in later photos the bend is a greater radius. This radius did slightly increase the life expectancy, but metal fatigue still occurs. The end result is the vanes break off, bye-bye engine. You cannot make any claim against their company because they are not in Australia, and the people re-selling them here are not insured. This has happened already, and someone here tried to sue us for a product which was made by one of these companies.
There is even two products with spinning propellers, one is a computer fan, the other just a propeller on a bearing, with No lubrication available for the bearing the propellers either break off or reach a stall speed and then refuse to spin any faster and this then creates a restriction.
Hiclone has no moving parts, it is triangulated, engineered to last and never wears out. All Hiclones are hand assembled and individually inspected so that they are safe to fit in the entrance of an engine intake manifold. And we are in business since 1989. We offer a 30-day money back guarantee on Hiclone Fuelsaver .
Hiclone expert advice for fuel economy installation points
Hiclone Pty Ltd provide technical support services to our fitting stations, which are located in most areas of Australia.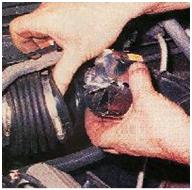 If your vehicle is non-standard or on gas, our experienced staff will be able to find the correct solution for your vehicle. We have over twenty years experience working with the dynamics of airflow for engines increasing fuel economy.
The location for installing Hiclone Fuelsaver units to different vehicles is critical to the results you can achieve for your vehicle. The "Easy Installation Guide" may sound like installing a Hiclone Fuelsaver is child's play; the reality is this guide will only work on a few vehicles and not most cases. When we choose the optimum locations to achieve the desired results, we also have to consider information like the bore to stroke relationship of the particular engine. Our official fitting stations always have access to this information. This will save you, our valued customers; time, money and inconvenience.
Link to Hiclone fitting page
Hiclone has No moving parts and will therefore out last the life expectancy of any engine.
Hiclone requires NO engine modifications and NO chemicals.
It is for these reasons that we offer a lifetime warranty and an unconditional 30 days Money-back guarantee.
Find out more